HIGHWAY DEPARTMENT
Department Phone Number: (603)744-3758
Road Agent: Robert "Bubba" Ellis
Equipment Operators/Laborers: Fred Brooks, Norm Willey, Jeremy Haney
THE NEW TRUCK HAS ARRIVED
The new Town of Groton Highway Department Truck has arrived.
Thank you Groton Residents for your continued support!!
Here are a few pictures but feel free to swing by and check it out in person!!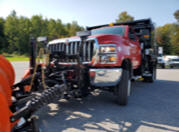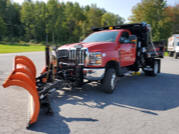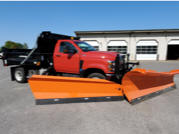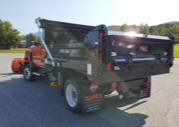 Potential New Public Works Building/Highway Garage
The next informational meeting on the potential new Public Works Building/Highway Garage will be held on November 17, 2020 at 7:00pm (at the beginning of the Select Board Meeting). Below is the flyer which has some information about the meeting and costs, the list of probable costs and the updated building plans (4 bays with the offices at the back to save room) for your review. We hope to see you all there!!