TAX INFORMATION NOW AVAILABLE ONLINE
Your tax information is now available online. Please visit the New Hampshire Tax Kiosk. See the button below. When you are done with your session you may log off to visit other Towns around the State to compare our tax rate. Please contact the Tax Collector if you have any questions about this process.
<![if !vml]>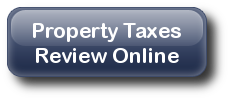 <![endif]>
911 REFLECTIVE ADDRESS SIGN
On April 10, 2019 The Hebron Fire Dept. hung their last Red 911 Reflective Sign. However, just because the Hebron Fire Dept. is no longer making and hanging the Red 911 Reflective Signs does not mean it is to late for you to get one. The Hebron Fire Dept. has made an agreement with the Bridgewater Fire Dept. who makes the exact same sign. They will make a sign for you at the same price ($15.00) the only change is you will have to install it yourself. They are located on Route 3A on the way to Bristol just past the Bridgewater Inn. Their telephone number is 744-6047 and their station is manned Mon.-Fri. during business hours.
You will be pleased to know of the approximate 500 properties in Groton with buildings on them 107 have Red 911 Signs (in other words 20% of the town) Congratulations to the Groton Residents who helped us and ordered the signs.. They are a significant factor in our getting to you faster in an emergency. We would encourage anyone without one to seriously think about getting one.
MEALS ON WHEELS
If anyone in Groton is interested in receiving Home delivered meals (Meals on Wheels) 2-3 times a week, please contact Lisa Minickiello at 603-536-1204.
SCAM ALERT FROM NEW HAMPSHIRE ELECTRIC COOPERATIVE (NHEC)
PROPERTY FRAUD ALERT FROM GRAFTON COUNTY REGISTRY OF DEEDS